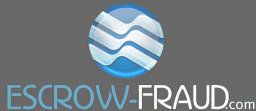 UPDATES PEDOPHILLA
Pedophilla is a TERRIBLE thing and it's in your neighborhood......


This is not an "Escrow Fraud" update, but I felt compelled enough by the story to post it. (If you run a site, please post it there too if you too feel so compelled).
This story at http://revisitingthebeast.com/index.html is an account of a boy that was sexually abused and faced his abuser years later. It's a lengthy read (several pages) but it's DEFINITELY worth your time. Although this takes place in a Small town in Northeast PA it could happen in your town too. Please read and share.
As of 01/09/2013
Press Release
Romanian Citizen Involved in Phishing Scheme Sentenced to Four Years in Federal Prison


David B. Fein, United States Attorney for the District of Connecticut, and Kimberly K. Mertz, Special Agent in Charge of the Federal Bureau of Investigation, announced that Dragos Razvan Davidescu, 39, a citizen of Romania, was sentenced today by United States District Judge Janet C. Hall in New Haven to 48 months of imprisonment for participating in an extensive Internet phishing scheme. A phishing scheme uses the Internet .......... Read the rest of the story (opens a new window)
As of 01/31/2012
Press Release

Press release from Romanian DIICOT prosecutors (Google Translate edition)
Prosecutors Investigating Directorate for Organised Crime and Terrorism - The central structure of the accused to conduct research Razvan Cern.ianu Manole 20 years old, the Timisoara, in terms of offenses no right of access to information systems, in violation of security measures and to obtain computer data, unauthorized transfer of data from a computer system and serious disruption of the functioning of a computer system, prev. of art. 42 para. 1, 2, art. 44 para. 2 and Art. 45 of Law no. 161/2003. ... Read the rest of the story
As of 02/10/11
Search Page

Now, on the search page, if you hoover over the camera images, you will see a thumbnail of the site it represents (if there is an image available.) Other suggestions are always welcome. Either use the Feedback or send an email to the admin at this domain.
As of 12/10/10
Facebook

We are now working on developing our Facebook page as a place to get the word out about these types of scams as well. Please take the time to "Like" our page on Facebook which will go a long way to spreading the word.
As of 11/12/10
More Updates

Ok, we now no longer call RSS Feed Beta. It seems to be working well. Certainly if improvements are needed or requested, please contact us with suggestions.

Also I have implemented a change on how the different layouts are presented. As a New layout is added it used to get added in the middle (Because of how SQL does sorting of Words with Numbers in them). Without boring you with the details, New Layouts (generally) will go to the bottom of the page as opposed to popping in the middle.
As of 04/03/09
RSS Feed in Beta now online

Well, I have finally gotten around to getting the RSS feed of our fraud database up and running.For anyone who is interested it can be accessed at via the link near the top or by going to http://escrow-fraud.com/feed/feed.xml.

At the moment, it's only Beta, so suggestions are welcomed. It will "Update" every 10 minutes. Unfortunately at this time, it will update the <lastBuildDate> element at that time too (regardless of if there is any change) until I have time to put the logic in that verifies if something has actually changed.

It currently will display the last 500 entries into the database. I don't know if that's too many or not enough, but that's the number we went with. The list will also be the Newest entry on top to the oldest entry on the bottom. Links are provided in the feed back to the fraud_data that we have on file. The feed also contains the IP address which we found the site at the time of entry into the database.

Again, any suggestions are welcomed.
As of 04/02/09
The "Feedback" System is now back online after a long stint. Thanks for your patience and understanding. Feel free to use the feedback system to report sites to us as well as provide suggestions on how we can improve this site.
As of 08/27/08
I have recovered the database and image gallery and made them available again. Only the "New Gallery" is working. The old one was going away anyway, so now will be a good time to update that code.

Right now, the functionality to add NEW fraud sites to the database is limited as well. I hope to have that fixed by the weekend.

If you see any other issues, please email me (escrow-fraud at escrow-fruad.com) or pm PEG in the formus.
-Thanks
As of 08/05/08
Unfortunately, a sever crash has left much of the site (or atleast the most important parts of the site) unavailable. I am working to resolve these issues but it takes time. Please be patient as I try to get these issues resolved.
If you notice things I have missed please post a message in the forum as the email for this site is down too.
As of 03/23/08
I continue to make improvements. I am updating the gallery to make loading quicker and more efficient. I am also adding new features, mostly for those who administer this site, however, others may see the effects in quicker additions of fraud sites to the database as well as other updates.

Of course most recently the forum was updated to a newer version wish should help cut down on the spammers as well as increase performance.

Lastly, I am in the process of moving the site to it's new home over at dotservant.com . They have graciously provided us a sponsored account. If you are looking for a place to host your site, please consider giving them your business.

As always, suggestions are always welcome. As are donations (See DONATION button on left).
Thanks
PEG


Not Quite the beginning
Ok, this is just the beginning of what I have to say, but not the beginning of the story. First, I want to address the question of HOW I was able to find out that several people (besides myself) had transactions on WS-TRADE.COM.
First, suffice it to say, I am somewhat computer savvy. I did not HACK into their site. I did not (nor do I want to) obtain personal information or credit information (as most of you are sellers and the credit info would be from the buyer anyway). But I do not (as of yet) want to reveal the hole, because, I intend to exploit it so that I can try and save others.
I am just another user of the internet that got frustrated with the fact that I got swindled. So as my frustration grew, I did some investigating. Filed a report, and stumbled on the hole. Since they (and hold no doubts, I STRONGLY believe that those operating WS-TRADE.COM are the guilty parties here in conjunction with the alleged buyers) exploited me (and likely you if you are reading this), I feel it's just as well to use that against them.
I will reveal (later on) how I have gotten in, but until I know who is who... I intend to be vague about it.
More of the story:
Well let's see. this all started out with me selling a laptop on
eBay
. Given that I am a dealer for the company, I decided to try it out. I didn't really want the hassle of an international shippment so I restricted it the US only. Beside, since these are drop shipped from the factory, I was not sure if they could ship internationally and if so I was not sure where.
I was not suprised when I was contacted by an individual to see if I could ship to Spain. I advised him that I would have to check with the factory to see if they could and verify the shipping. My account rep. advised me that they could and that shipping would be about $250.00 but was unsure exactly because the shipping department had gone for the day.
I advised my buyer of this and he said no problem and recommended the ws-trade.com as a means of conducting the transaction. I checked it out, and had some questions about the protection of the seller. Everything revolved around the buyer. So I sent an email to support@ws-trade.com and info@ws-trade.com . I got no response, just a transaction initiated by the buyer. The email initiating the transaction was telling me to register and go through the process.
Given that I was kind of anxious (here is my fault) to sell the laptop, and a web search turned up NOTHING negative, I proceeded with the transaction. Once it was sent and received, I got NOTHING from the buyer. Oddly enough he changed his user id on eBay as well. No response to emails from the buyer or ws-trade.com. I tried calling ws-trade.com and all I got was a voice mail to either "Press 1 to leave a fax or wait and leave a message."
After about 2 days of no response, I concluded that I had been frauded. I filed with econsumer.gov and I filed with the IC3 (formerly the IFCC)
Additionally, I have filed a police report with my local police department.
Well I hadn't given up hope of trying to recover my loses, so with a certain amount of diligence, I kept going back to the site and tried to find out what I could, that's when I found the hole and exploited it. I was able to view multiple transactions. That is when I decided to email all those users of ws-trade.com that I was able to to inform them of the potential for fraud. For some it was just in time for others, it was too late. Some however, had sent their product but were able to have it intercepted prior to delivery.
I would be very interested in hereing your stories of success or loss as well to help inform others about the potentials for loss. If you are willing, please feel free to email me with your story and I will add it to the site. I will only post information that you give me permission to. I will post stories annonymously (or change names to a fictious name), however, To protect me, I will still require that you provide ME with your real name and infomration.
The information provided on this site is compiled by the owner and several users of escrow-fraud.com. This information may have opinions interjected in them. It is up to the reader to make their OWN informed opinions. This information, although it is attempted to be validated, is provided as is and NO claims to it's validity should be assumed. If you have concerns about the data or it's sources, or if you would like help obtaining PUBLICLY available information , please feel free to contact me using the feedback system.
This page has been visited
COUNTLESS
times since May 29th 2003